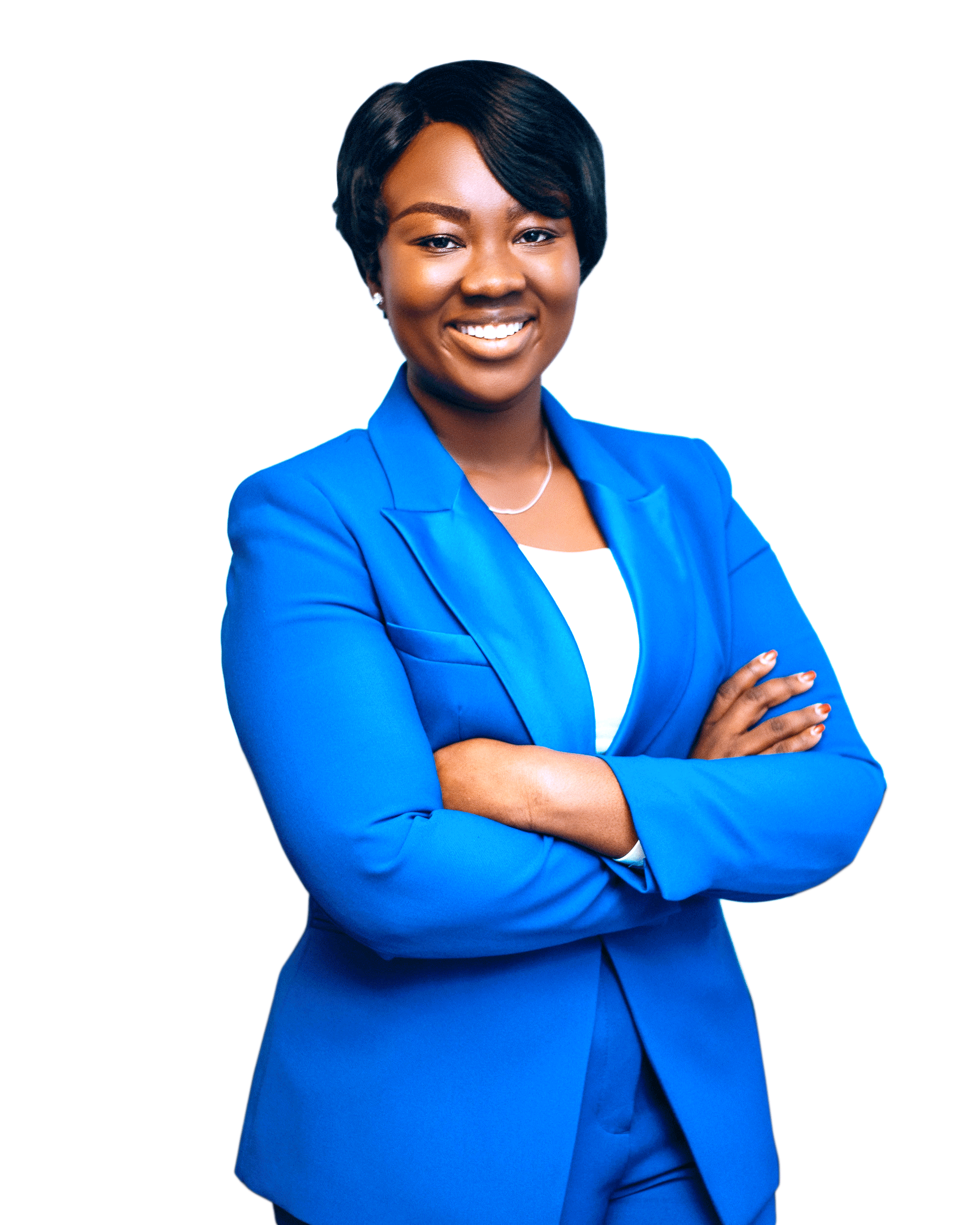 Nationwide Representation.
Personalized Approach.
Hello there, I am Attorney Rhoda Agyeman. Thank you for visiting!
If you are going to navigate through the intimidating and complex process of immigration, you need an attorney with firsthand experience on your team. I have handled matters with the United States Citizenship and Immigration Services, immigration courts throughout the country and consular posts overseas. I take pride in developing legal strategies specifically tailored to your situation. I have the reputation of representing clients with compassion and candor because they are the basis of my practice. Take a look around and when you're ready to get started, give me a call!
I know the challenges and I relate with your experiences.
My greatest service to you is to be truthful about your case, the process, and your options.
I keep you informed on all your case developments and involve you in important decisions.
Rhoda not only had all the information regarding the specific Visa types we had questions about (EB2, Marriage Green Card) but seemed to have answers to questions I hadn't even thought of yet. We specifically had questions about simultaneous Visa applications, application review and completion timelines, Marriage Green Card interview process, and some others I honestly can't remember now. Whatever limit there is to her knowledge regarding these things, we didn't even scratch the surface. Awesome!
Bethel Law Group is an invaluable resource needed for protecting your rights in the law room or any case where you need an honest quality lawyer in your corner. The attention to detail provided is superb and extremely professional. BLG provides objective counsel which is important to prevent one from being blind sided in the law room or prior to a verdict. I would definitely recommend BLG as your future legal representative and for needed legal assistance.
Having had previous lawyers on my case, I quickly realized how much of a professional Rhoda is. She does it all, from timely communication of deadlines to very easy access to all files and documents pertaining to my case. If you're looking for a lawyer who cares, is dedicated to their craft and has the nous to win your case, Rhoda is your person.
Rhoda has been super helpful to me during this process. One thing about Rhoda that makes her different from other attorneys is that she actually cares. Knowing how stressful this process is, she's been there to assure me that everything will go well and that there are other options and solutions to look at if there's an issue. I've recommended Rhoda to others in similar situations and they have been pleased with her services. Thank you Rhoda for all you've done!
Lawyer Agyeman and her team handled my concerns with prompt, efficiency, and professionalism. Her astuteness and passion are discernible from beginning to end. 100% would recommend.
In March 2020, I consulted Ms. Agyeman to inquire about my sister's DACA status. This was during the period when the Supreme Court was preparing to make a decision on whether or not to grant the Trump administration its desire to terminate the DACA program altogether. Fearing that my sister might be adversely impacted by the Supreme Court's decision in June, I inquired about possibly applying earlier than usual. Ms. Agyeman was very knowledgeable about the process, related laws, down to amount of fees we would need to proceed in the event that we decided to do so. If you are looking for a committed and passionate advocate for your case, you have found the right person. She gives herself to gaining new knowledge and insight on new immigration laws and how best to serve her clients. She will do and give her best to ensure that your case gets a fair chance!
I contacted Attorney Agyeman in order to learn of the options available for immigration of a family member to the United States. First and foremost, she was punctual and extremely professional. She made it a point to intricately explain what our options were as well as giving me her undivided attention during our session. I came out of my consultation having a clearer understanding of how to go about the next steps in pursuing immigration for my relative.
Hello everyone, first I wanna thank the management of Bethel law group for assisting me in time of need. I happened to need a lawyer to assist me in the paperwork/ preparation for my son's petition. I was able to identify this firm that primarily deals with issues of immigration. Within a short time, this had working lady called Rhoda, provided me with all the required documents. I provided all the required identifications for my son and within a couple of days, we got all the required documents, filled and signed them accordingly. Eventually she sent them to the NVC. She knows and loves her job, very efficient. I would recommend Bethel law group to anyone with need for assistance as far as immigration issues are concerned.
I'm so grateful for Bethel Law group! Rhoda was amazing! Her and her team were such a great help to me when I was seeking legal advice in a situation that seemed to be hopeless. If I ever find myself in some legal trouble I will always make my way to Bethel law group.
I employed Bethel Law Group during B1 visa application processes. The outcome was successful. Being a practicing artist, I needed a lawyer to assist me to apply for an B1 visa to attend exhibitions. Bethel law Group was the firm I chose to work with. My choice was based on the various successes they have had and testimonials I have heard. Also being an African I needed to work with a lawyer I was comfortable to work with, who understood and related with my situations, hence my choice to work Attorney Agyeman. With the high professionalism and assistance from my lawyer, I was able to make available all needed documents, have adequate preparation which ensured a successful application. I was also given expert advice on what to do, which application would work for me based on the situation with immigration. Taking all these into consideration, all my applications came to a successful approval. Working with Rhoda has been a great experience; she is disciplined, effective and very punctual. I admire the professional relationship she establishes with her clients and her ability to connect with what the client needs to come out with the best strategy.
I got to know of Bethel Law Group from my friend who highly recommended Attorney Rhoda to me. I went ahead and scheduled a consultation, before the consultation ended, I knew I was going to work with her. Rhoda is very knowledgeable in immigration law. She was very patient and paid critical attention to details. She's very relatable and made me feel comfortable working with her. Any concerns I had were addressed swiftly and made the whole process stress free and easy for me. I would highly recommend Bethel Law Group and Rhoda for her great communication skills (she listens to your needs), her ability to draw logical and reasonable meanings in every situation. She's very personable and very creative. Creative in ideas that you never think of. She never stops learning. She's very updated on any concerns you might have. Thank you for your service Rhoda. If I haven't said that I want you to know I appreciate your help.
When I was hit with the reality and possibility of starting a new life in America, I would not shy away from stating the obvious facts: I was excited, anxious and pretty scared. I knew I wouldn't settle for anything less than an approach to handling my paperwork that made me feel confident and allay whatever fears I harbored. Just like whoever is reading this and considering their own options, I knew I needed professional and legal counsel. All it took was five minutes into my first consultation with the firm. I left convinced knowing I will be in good hands, and that those same hands will fight for me and meticulously guide me through this daunting experience come what may! That feeling is one that few professionals can give you, no matter the fee they quote. That feeling is the purest form of trust a person who needs A PROBLEM SOLVED looks for. I'm proud of this country, proud of the opportunities it offers me today, but most importantly I'm proud of that decision I made in choosing this Firm. Thank you, Bethel Law Group and thank you Attorney Rhoda Agyeman. "Price is what you pay, VALUE is what you get"- Warren Buffet
I contacted Bethel Law group when I wanted to send an invitation to my mum back in Africa to visit me, my experience was nothing but the best. Rhoda Agyeman was very good from communication to her worth ethics, everything was good. They are very affordable too; I will recommend their firm to you and trust me you will never regret it.
Practice Areas
How Can I Help You?
Each client and case is different. To give you a basic understanding of the different issues I can help you with, I have included a section of services I offer. Whether you are a United States Citizen looking to reunite with your spouse or child, or a lawful permanent resident interested in citizenship, you will find some helpful information on this website. When you are ready to get started, give me a call! My office has operators standing by 24 hours a day 7 days a week. 
Select the option that best describes your situation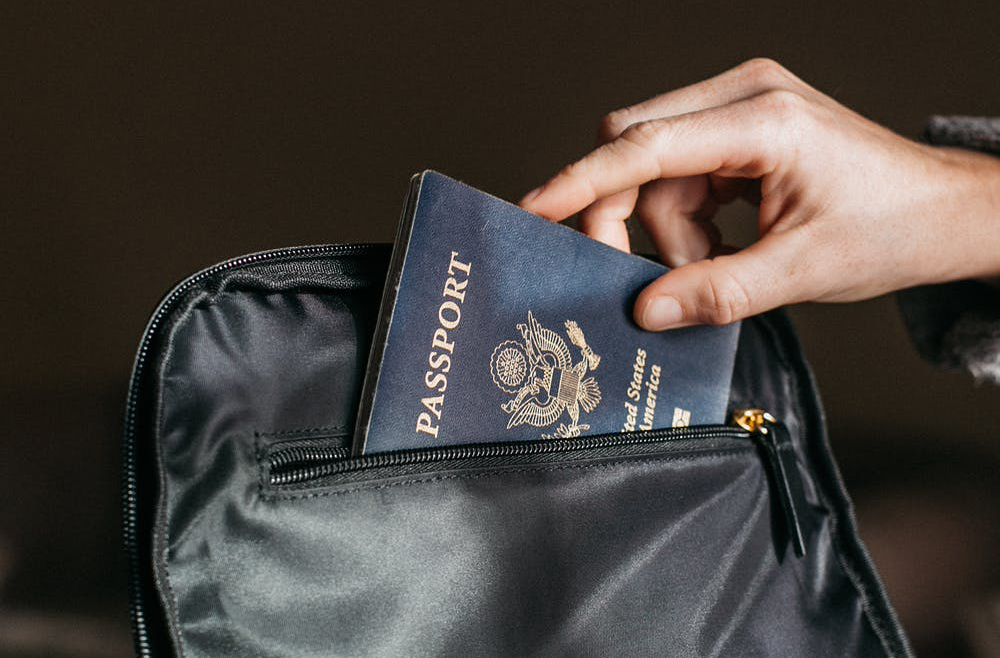 Immigrant's Guide to Immigration.
Sent to you Free